The uvled curing system is a high-performance system .
The system includes a controller,an uvled
irradiation head and cable. The uvled irradiation
head is integrated with high-intensity lamp beads.
It uses water cooling,the effective curing area
is 350*20 mm. Support for external signal
input and trigger,and can use for semi-automatic
or fully automated production line .
Product Features:
1. No mercury, no ozone, safety and environmental protection.
2. Power saving, easy to control.
3. There is no need to warm up when starting up.
4. It has a long service life.
5. No infrared radiation, cold light source, suitable for curing all
kinds of heat sensitive materials.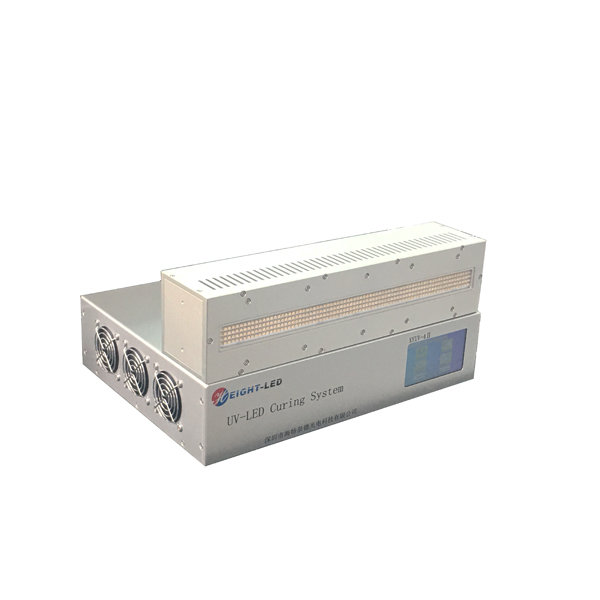 Application industry:
uv printing industry, medical equipment, PCB/PCBA process,
OEM electronic assembly
Specification Parameter

Various wavelengths and different specifications can be customized according to your demand